SCHOOL GUARDIAN
Protecting Australia's future

This is a sight

NO ONE

wants to see.
Although this image is confronting, it is a very real risk to many of our children today. The threat of fire outbreaks; criminal intruders or unexpected disasters will always be present.
Sadly many Australian schools have not put enough measures in place to protect both staff and children in the event of an incident. We know implementing safety measures can sometimes be reactive, rather than a priority as part of a preventative strategy – especially when you consider the funding challenges many schools face – but what price should you place on the safety of our children at school?
This is why the team at ATS developed School Guardian: an integrated security and alert platform that gives your whole school community peace of mind and assurance that through the push of a button, school administrators can isolate a single building through to a full lock down of the entire school.
HOW

IT WORKS
Our technology gives schools the opportunity to implement a site-wide audible evacuation and lockdown system to safely manage the movement of staff and children onsite in the event of a crisis.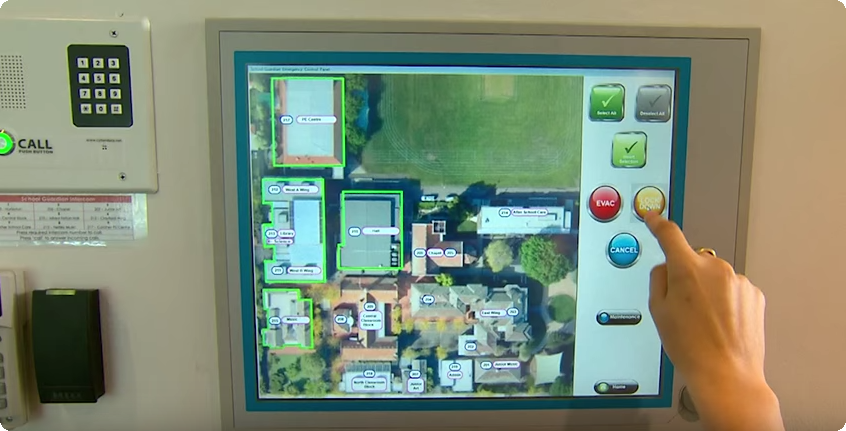 School Guardian can be installed wirelessly with little or no impact to school grounds on an existing site. New installations can be hard wired. Consisting of integrated and robust industrial standard equipment, everything is tied together via a user-friendly touch interface that staff can understand and operate; especially if they're in a panic.
ATS has developed the School Guardian integrated system for coordinated site-wide communications from system design right through to installation. We have the ability to design and build School Guardian around your specific requirements and provide additional features you may need.
WHY

IT WORKS
Aside from ease of use and custom integration options? Here's why schools love School Guardian:
Security and access control integration to allow for selective lock / unlock doors, or open and close controlled access points. A school-wide PA facility where operators can page individual areas, multiple areas, all indoors, outdoors or the entire school grounds.Utilise the infrastructure of School Guardian to schedule and manage your school bell system, with music or bell as an option.
The School Guardian system is state-of-the-art in its design, and novel in its approach to solving the multi-building and cabling infrastructure issues onsite.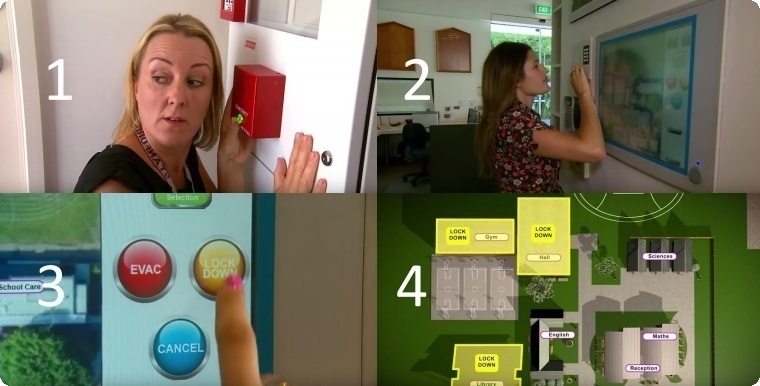 SCHOOL GUARDIAN

BENEFITS
Multiple evacuation options allow you to corral students and staff into specific areas as the crisis evolves.
Zoned lock down gives the ability to keep doors open or locked to either keep people in or out.
Zoned PA system allows you to talk to individual areas of the school: inside, outside, individual zones and everything in-between.
Point to point intercom allows for private communications between the command station and individual field panels.
Integrated bell and music gives the ability to introduce a new audio or bell system throughout the school via the PA system.
Wireless installation allows for minimal
Infrastructure alterations to existing sites.
Fire panel integration allows school guardian to utilise the existing field speakers reducing installation costs where possible.
PROTECT

OUR

FUTURE
ATS is continuing to expand School Guardian to cater for the diverse needs of campus sites. It is easily adapted and can be deployed as in many themes such as University Guardian or Hospital Guardian etc. The Guardian concept will work, and work well, in any existing project with multiple buildings either in an existing site or a new development.
While we hope the School Guardian is never used, we know that if required it will be ready to assist staff in managing, protecting and saving lives throughout the site where the system is installed. Let's not mortgage our children's future because of complacency. Let's keep our children safe and smiling!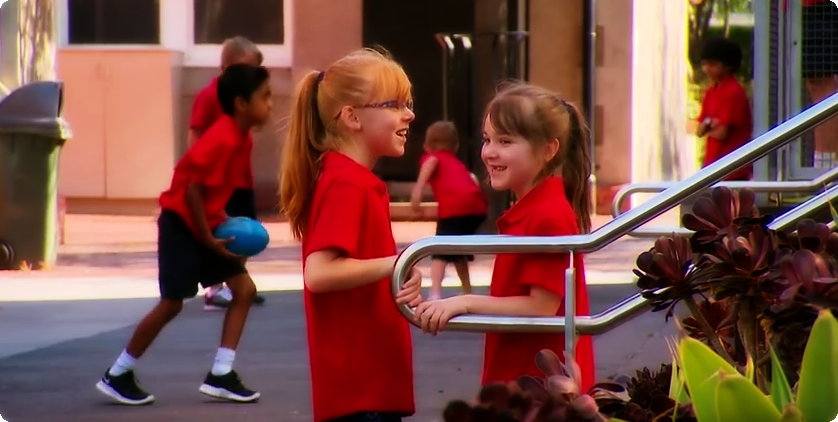 For more information please call ATS on
1300 287 000