Jun 09, 2016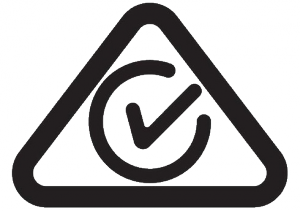 BEWARE OF

COUNTERFEIT

ELECTRICAL PRODUCTS
A recent article in the UK revealed a 200% increase of counterfeit electrical products in the last 12 months. Many of these purchases are online, with approximately 7% due ads on social media. The temptation to buy the cheapest is always there, but we all know the problems that can be caused to save a few dollars are never worth it. Appliances and electronics in particular are becoming a tougher path to navigate in determining what is legitimate and what is fake.
Here's a few points to note when purchasing electrical products (or anything else really), from online stores:
Who are they? Ensure you know who the supplier is. A URL with a .com.au doesn't necessarily mean they are based in Australia. If buying from an online store like eBay, do some research on the supplier outside of eBay to get a better understanding of who they are.
Reviews aren't everything: When we want something we'll believe anything positive to give ourselves the green light to buy it. Counterfeiters know this and prey on it. If you see an unusually large number of positive reviews, from unverified accounts with little activity other than the one comment they left on this particular product…then stay away from the product.
Safety of payment: A padlock on the payment page puts our mind at ease, but what is the security payment gateway they are using? Any website developer can put a padlock on a page. You want to ensure that the gateway itself is a trusted 3rd party brand.
Language used: If the seller is spending most of their time telling you it's 'real', 'legitimate', 'authentic' or any other such synonym, then that should raise a red flag. Real things are real, fake things tell you they're real, especially with online purchasing.
Last but not least: price too good to be true? It probably is. Electronics in particular such as tablets or TV sets depreciate at a pretty consistent rate so stay weary of the dream deals.
For those that are selling, importing or leasing out electrical equipment, it is imperative that you review the laws of compliance for these practices:
https://www.commerce.wa.gov.au/sites/default/files/atoms/files/importing_electrical_appliances.pdf